SETTLEMENT HUB
BY FIDECTUS
For your best trading performance.
BENEFIT FROM MANAGING MULTIPLE WORKFLOWS AND
FORMATS THROUGH A SINGLE HUB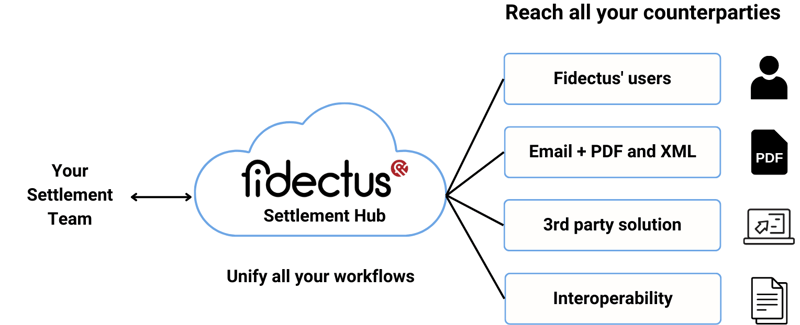 INCREASE WORKING CAPITAL AND PROFITABILITY
REDUCE RISK EXPOSURE
Faster settlement and absolute reach.
Settle automatically with anyone in one hub
Regardless of your counterparty's source systems, processes (manual or electronic), communication and distribution channels, Settlement Hub will centralize all your workflows in one place.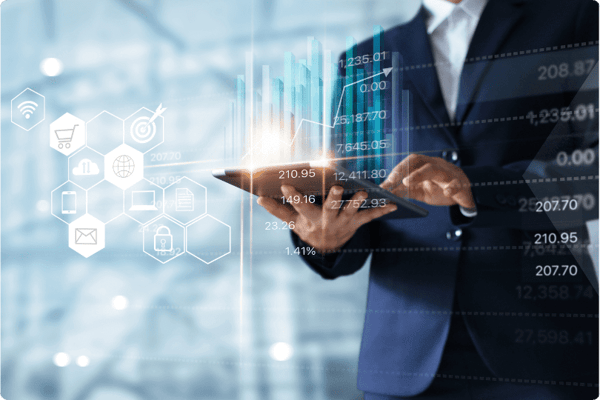 Tools to optimize your trading performance.
Mitigate credit risk
Extend current practices by enabling earlier and later payments, reverse factoring, cross-commodity netting, and discounting options.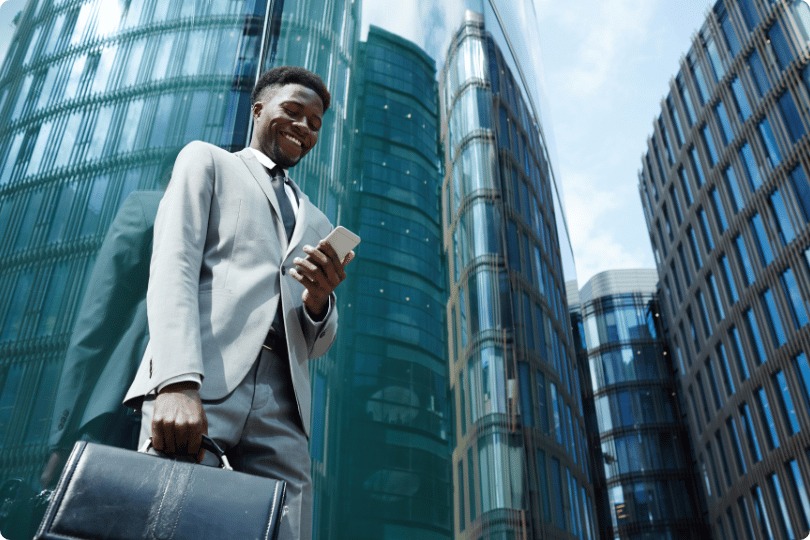 Benefit from the highest security, data protection, and regulatory compliance.
Industry-standard
Settlement Hub is ISO-certified, compliant
with standards such as EFET eSM, EESPA.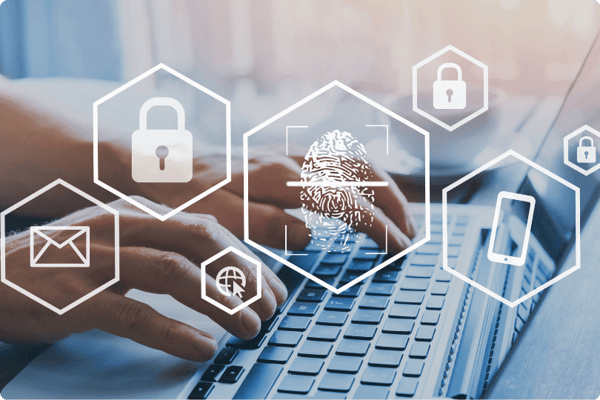 WHAT FEATURES DOES THE SETTLEMENT HUB PROVIDE?
Settlement Hub unifies all your workflows and allows you to monitor all payables and receivables through a single hub.
It can be used in combination with your existing solution, eliminating the need for multiple logins and manual intervention.
Fully electronic and automated for you, even if your business partner is still manual. Email chains and fragmented document management are gone.
You can even choose the desired level of control and automation.
Fidectus connects to all your counterparties, no matter the service provider or a custom build solution they use.
Settlement Hub automates the reconciliation of all settlements, including electronic invoices, purchase orders, and nettings.
It supports standards such as EFET eSM, EESPA, or Email with a PDF attached, even signed PDFs work - outbound and inbound.
You can use our web-based cloud application and onboard in just one day.
We also offer a rich set of modern, fast and easy integration options such as Restful API, SFTP, Mail, native Accounting, and C/ETRM integrations.
Benefit from out-of-the-box and supplier-supported interfaces to many systems.
Company and counterparty static data and banking details repository.
Monitoring and management of payments related to Invoices and Netting Statements.
Advanced search across settlement services. OCR outgoing and incoming PDF Invoices into eSM schema.
Match via email for counterparties.
Automatic rendering of PDFs based on electronic data processed.