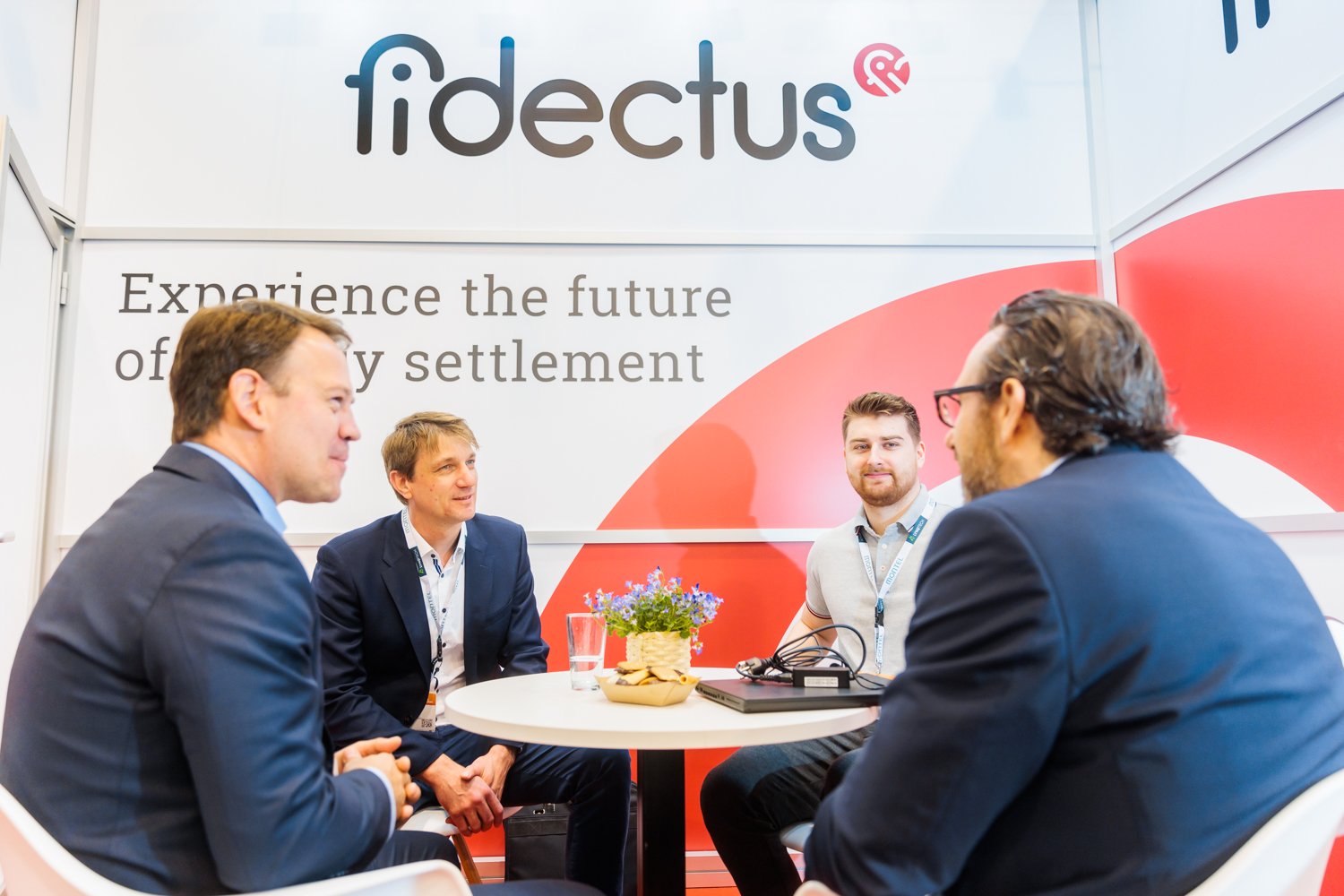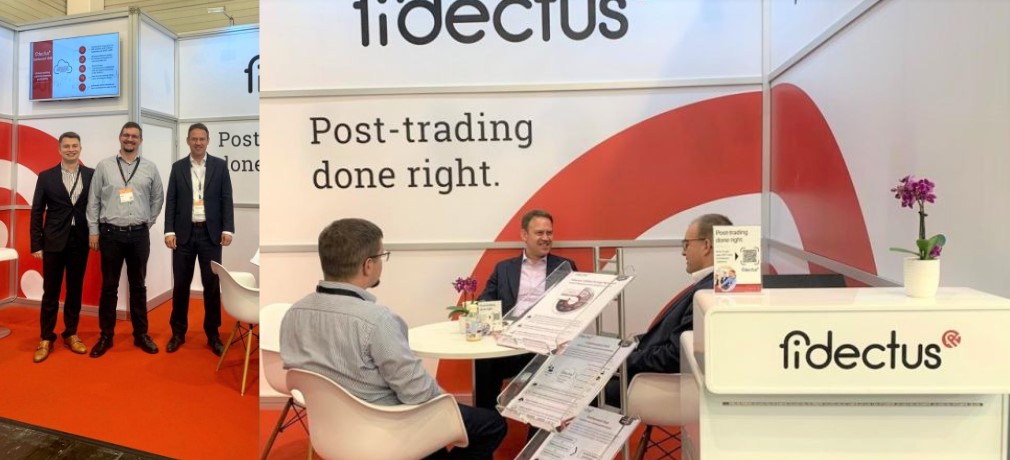 E-world energy & water
May 23-25, Essen (Germany)
We are thrilled to share our experience and gratitude for the remarkable journey we had at the E-world Energy & Water event. The event was a resounding success, thanks to the incredible support and participation of our esteemed attendees, clients, partners, and prospects.
From engaging discussions to productive meetings, the event provided a platform for thought-provoking conversations and valuable insights. We extend our deepest appreciation to everyone who contributed to the success of this event. Your presence and active participation made a significant impact.
We were delighted to witness the overwhelming interest and positive feedback our Post-Trade Solution received. The passion and enthusiasm displayed by the attendees were truly inspiring. We are excited about the potential collaborations and opportunities that lie ahead as a result of these connections.

The 2nd Nordic DSN Event
February 02, Aarhus (Denmark)
The second Nordic DSN Event was hugely successful, filled with valuable insights, peer-to-peer discussions, and enjoyable networking!
A special thanks to our keynote speaker Bartosz Rodzos for delivering an insightful and exciting presentation on Ørsted's journey of transitioning its trading operations. The roundtable was a fantastic opportunity for attendees to share their experiences, pain points, and ambitions in their Trading & Back Office Operations. The networking opportunities and the pétanque game made the event a truly memorable experience.
Once again, thank you to everyone who attended and made the 2nd Nordic Discuss.See.Network-Event a resounding success. If you missed it, join us & sig up here for the next DSN event on the 19th of October!

User Group Fall Workshop
November 10-11, Zurich (Switzerland)
Almost at the end of the year, we hosted our User Group Workshop to give new insights, updates, and knowledge about our Post-Trade services. This year's event focused on the knowledge exchange within our community. During the two days, we had excellent and interesting presentations from our users. They shared about their journeys and challenges in optimizing and automating their back-office processes.

It was wonderful seeing our community expand rapidly and connect with its counterparties. Thanks to those who participated and for making these two days a blast!
We hope to see you next year! Save the date: November 9-10, 2023

The Nordic DSN Event
November 03, Aarhus (Denmark)
This year Fidectus was thrilled by the opportunity alongside Previse Systems to host for the first time The Nordic DSN Event in Aarhus, Denmark.
Our Product Manager, Lorenzo Celio, gave an overciew of Fidectus services, different options of integration, and the business benefits of using our platforms. Florence Hayden, Product and Market Specialist at Previse System, showered the benefit of native integration between Coral and GEN. Allan Kaufmann, Head of IT development at Norlys Energy Trading, had session about the choice and the adoption of new IT systems.
Thank for those who participated. Your kind presence gave us a great opportunity to share our endeavors and efforts with you.

Energy Trading Week Americas
October 28-29, Houston (United States)
As an annual sponsor of the Energy Trading Week Americas, we were excited about the trade show in Houston. With over 700 attendees, this was the perfect opportunity to announce that Fidectus is coming out of stealth mode in North America!

Behind the scenes, we have been working with industry peers to vet settlements for North American Gas & Energy! The announcement drove a lot of attention to our booth. We enjoyed presenting our North America Solution that fully automated the Back-Office process.

Thank you for the exciting discussions, meetings, and panel sessions! It was great catching up with partners and clients and meeting new prospects! We are looking forward to the following year's event in America. Save the date: October 26-27, 2023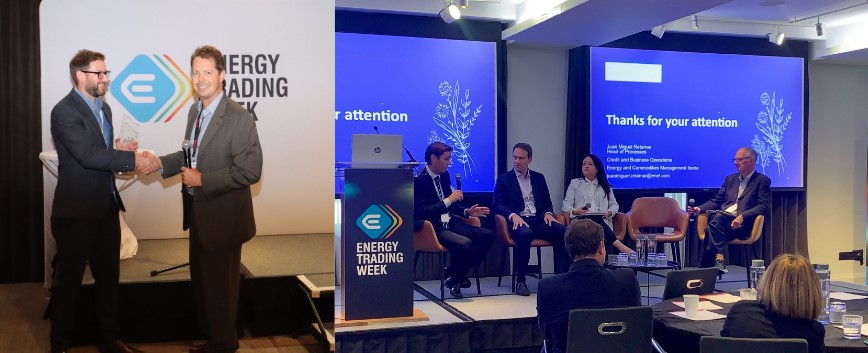 Energy Trading Week
September 28-29, London (United Kingdom)
Energy Trading Week London returned in person, and we, one of their main partners, could not have been happier! This year's event focused on the digitalization potentials in the Back-Office Process and Interoperability! As the service provider for a fully automated OTC Post-Trade Process, we were honored to share our views on eSM, eCM, and interoperability challenges in many panel discussions!

During the Gala Dinner, Fidectus presented the Industry Innovation Award to RWE Supply & Trading, ČEZ, and EDF Trading for their contribution to making Post-Trade Interoperability a reality in 2022!
Interoperability is a significant milestone for the industry. Companies are no longer bound to their service provider's network; they can now reach the entire market!

Thank you for all the exciting discussions and meetings! We enjoyed catching up and meeting new prospects! See you latest at next year's event! Save the date: September 27-28, 2023

E-World energy & water
May 23-25, Essen (Germany)
After more than 2 years, E-World energy & water returned in person. Interest at the Fidectus´ booth has been off the charts. It was great to catch up with our clients, partners, and friends in person! Once again, this well-organized event delivered excellent opportunities to network and follows up on industry trends.
Hot topics this year included (1) our new electronic Confirmation Matching (eCM) solution launching together with the (2) eCM get-paid program and (3) our new trade settlement solution for fully automated invoicing and reconciliation in OTC trading. If you did not have a change to read more about our eCM program, click here to find out more.
We enjoyed three intensive days (& nights), backed with meeting and sharing beers, and are already looking forward to the E-world ! Save the date: May 23-25 2023.

User Group Meeting
May 10-11, Zurich (Switzerland)
At the beginning of May, we hosted Fidectus' User Group Meeting in Zurich. It was refreshing seeing & spending time face-to-face with our users.
This year's User Group Meeting focused on many integration options of our Global Energy Network (GEN). Our in-person and online attendees highly appreciated the variety of demos from our end users, E/CTRM, and Regulatory Reporting Partners.
There is no perfect User Group Meeting without great food and drinks after two intense days. Thanks to all the caterers and restaurants who exceeded our expectations.
We enjoyed spending the two days with our rapidly growing community!