Product Owner - Post Trading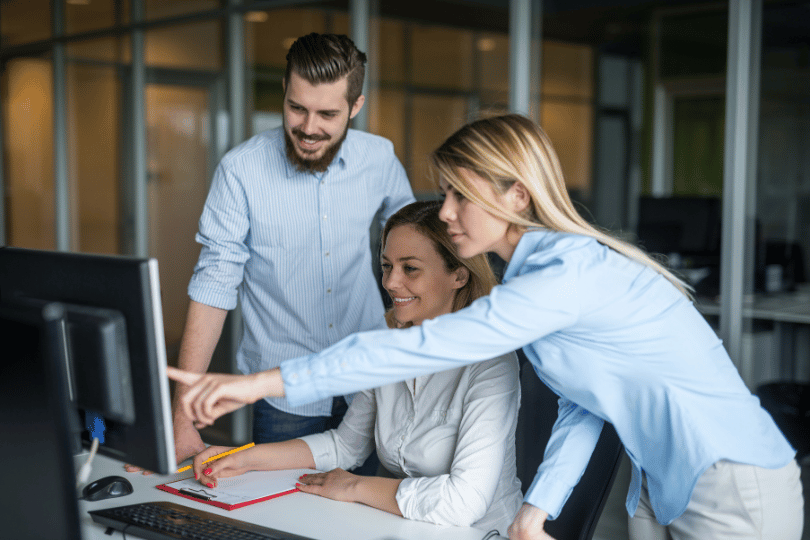 YOUR MISSION
Help us as Product Owner and leave your mark in re-defining how energy and commodity Post Trading work! You will have a real impact in shaping our agile culture and - of course - our SaaS platform, assuming responsibility and growing within our quickly developing organization.
As Product Owner, you will be responsible for driving the development and enhancement of our post-trading software services, ensuring they meet the evolving needs of our clients and comply with industry regulations. Your understanding of energy and commodity trading processes, coupled with your technical proficiency, will be essential in delivering high-quality solutions to our global customer base.
YOUR RESPONSIBILITIES / WHAT YOU'LL DO
Your main focus will be the prioritization and management of the product backlog, ensuring timely delivery of high-quality product features and enhancements that provide maximum value to the business and customers.
Our roadmap for the next year is feature-rich and gives you an opportunity to play out your product owner skills in various areas of our platform. Become part of an international success story!
You will collaborate with cross-functional teams, including UX, development, QA, and business stakeholders, to implement product vision, strategy, and roadmap, providing guidance and clarifications as needed.
You will conduct research and analyze industry trends, emerging technologies, market requirements, and regulatory changes to evaluate their potential on the product roadmap, and to identify new product opportunities and enhancements.
You will engage with clients, industry experts, and regulatory bodies to gather feedback, validate product requirements, and ensure compliance with regulations.
You will translate user requirements into detailed product specifications, user stories, and acceptance criteria, ensuring clarity and alignment with business objectives.
You will collaborate with marketing and sales teams to develop effective product positioning, messaging, and go-to-market strategies.
You will collaborate with the management team to ensure update and enhancement of the product vision, strategy, and roadmap.
You will conduct regular product demos, test sessions and publish release notes to gather feedback from stakeholders, incorporating their input into future iterations.
You will monitor product performance, user adoption, and customer satisfaction metrics, identifying areas for improvement and taking proactive measures to address them.
YOUR PROFILE / WHAT YOU'LL NEED
Master's degree

in a relevant field such as Business Information Systems, Computer Science, Engineering, Finance, or a related discipline is preferred.
Proven experience (2+ years) in the energy and commodity trading industry, preferably in areas related to post trading (such as confirmation, settlement etc.).
Knowledge of energy and commodity trading processes, including trade lifecycle, post-trade processes, and regulatory requirements (e.g., REMIT, EMIR) advantageous.
Proven track record of successfully delivering complex software products within the energy and commodity trading domain, preferably as a Product Owner or similar role.
Familiarity with agile methodologies (e.g., Scrum) and experience in managing product backlogs, defining user stories, and coordinating development efforts.
Excellent analytical and problem-solving skills, with the ability to translate user requirements into actionable product specifications.
Strong communication and interpersonal skills, with ability to effectively collaborate with diverse stakeholders, including clients, developers, and business leaders.
Detail-oriented mindset with a focus on quality and delivering customer-centric solutions.
Self-motivated and proactive approach to work, with the ability to adapt to changing priorities and thrive in a fast-paced, dynamic environment.
Knowledge of software development practices, tools, and technologies commonly used in the energy and commodity trading industry would be advantageous.
Fluency in English is a must, German is strongly preferred and additional languages are a plus.
OUR OFFER / WHAT YOU'LL GET
Being part of our supportive, persistent, entrepreneurial, and fun culture.
Potential to disrupt the industry.
A small team of highly skilled employees - everybody has an impact.
Great opportunities to grow and develop your career.
Mentoring and professional development as you learn complex skills.
High autonomy as well as a hybrid office and home office work set-up.
A fantastic, modern office in the heart of Zürich, Switzerland.
Free coffee, water, and a shower for the sporty, all 24/7.
Swiss-based with opportunity to live and work remotely.
ABOUT US
Fidectus is revolutionizing post-trade processing for the over-the-counter energy and commodity markets. Our Global Energy Network (GEN) connects market participants and enables them to significantly reduce cost, risk and optimize liquidity. Utilizing our Confirmation, Regulatory Reporting, and Settlement Hubs, traders can now better manage their working capital via one unified solution coming with full market reach. They can reduce their credit risk and improve their operating profitability putting them at a competitive advantage. As we embark upon scaled growth, we are looking for the brightest, and most highly-skilled people to join our team. If you are ready to make a difference for Fidectus, relevant stakeholders and the trading industry consider joining Fidectus.